We are one of the world's leading high-quality empty hard capsules suppliers, with expertise that expands to international markets.
Our mission is to innovate in both gelatin and HPMC capsule technologies, building on a legacy of more than 30 years in the industry. This vast experience has established us as a company committed to excellence in both products and services.
With over three decades of experience working as a manufacturer of empty capsules for supplements and pharmaceuticals products, we have established ourselves as experts, ready to support your goals of encapsulating complex formulations and optimizing your brand, so that it meets new trends and customer demands.
Our work is focused on continuously improving capsule technology, which has enabled us to innovate a range of capsules that meet market needs.
Some of our main products are: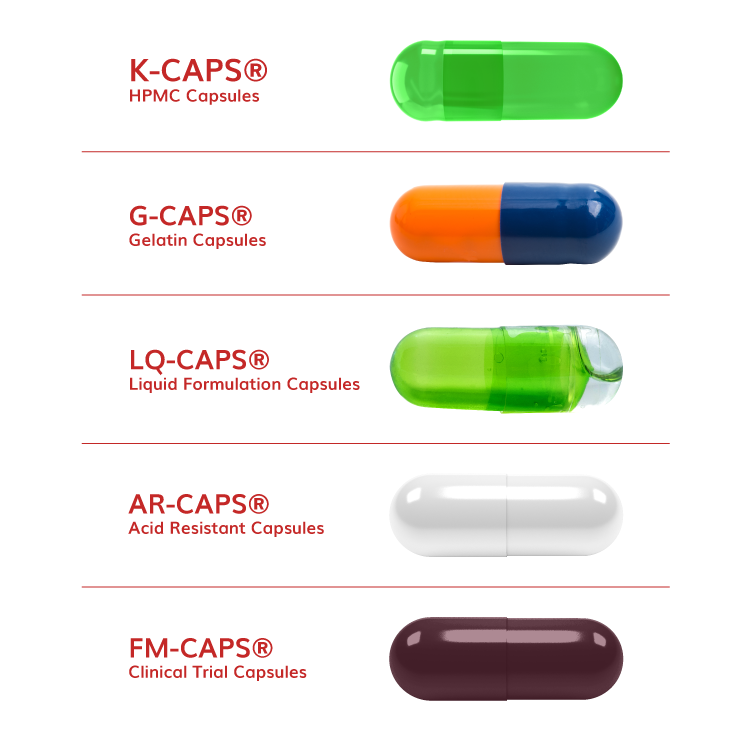 Value proposition of our work
Our value proposition is based on offering our customers an optimal service that allows them to:
1. Keep up with the latest processes and techniques.
2. Achieve high-quality products through our high-quality supplies.
3. Achieve marketing objectives.
4. Develop pharmaceutical and nutraceutical capsule products that meet current market needs.
Empty capsules are manufactured in a Health Canada approved and ISO 9001 certified
facility.
Our service is not just focused on manufacturing and commercialization. We also provide continuous support and training to all members of our customers' teams, to ensure the entire process of filling our capsules is optimal.
Our entire operation seeks to create investment savings, thereby generating quality, performance, and efficiency, all while minimizing the waste that can cause losses. Our capsules and equipment are specially designed to eliminate unnecessary steps while addressing key industry challenges.
Core values of our company
Integrity, quality, and efficiency are a fundamental part of the creation, inspection, and manufacture of our capsules. This is where new dynamics are established, thus allowing us to improve production and constantly move towards ever-higher levels of excellence.
CapsCanada invests heavily in R&D in order to best serve our customers in the pharmaceutical and nutraceutical industries. We are proud to have been responsible for many firsts in the marketplace and continue to develop new products – including those that meet today's demand for natural products – that help to improve people's well-being.
CapsCanada's capsules provide solutions that have optimized product properties. This enables us to support customers at all stages of product development.
Customers appreciate our in-depth personalized service, through which each customer enjoys exceptional quality, reliable delivery, and whatever level of support they need.
As we move forward we will continue to build on our decades of innovation, credibility, and stability, to drive industry impact and provide our customers with a high-value-added experience.